Branding | Identity system
Time
2019
special thanks to my amazing friends Fu Shuheng and Tang Ziqiao, and their stunning artists' books.
Featured in
Design Ideas
Nowadays, the publishing industry is like a universe filled with energy. When exploring it, you will find many shining publications. No matter it is a bimonthly or quarterly magazine or an artist's book, it's hard to predict the content. You will also find indie zines and numerous intriguing books.

Some artists might dream to own a book store, stocking the bookshelves with the warmth of culture and sharing wisdom hidden in books with readers. Meanwhile, they can publish books that they like and have a printer of their own, so they can print and experiment different print finished by themselves. They can be involved in the whole process, from conceptualization to printing and selling, and their times are meaningfully filled up.
Vol.0 Books and Prints has brought that dream into reality. Art books are telling stories of publishers in an unique visual way.

Vol.0 Bookstore has two branches, one [volume zero books & prints] sells artists' books and promotes young graphic artists, while another [volume zero workshop & book fairs] focuses on holding workshops and book fairs.

logo lock up
volume zero books and prints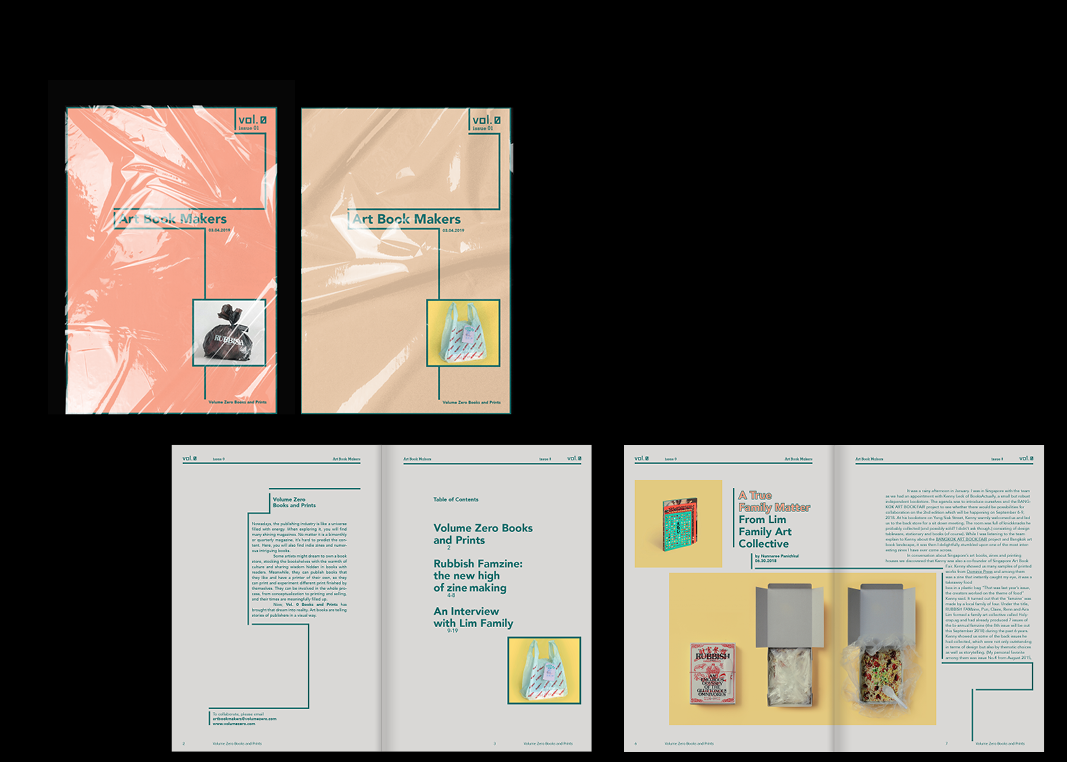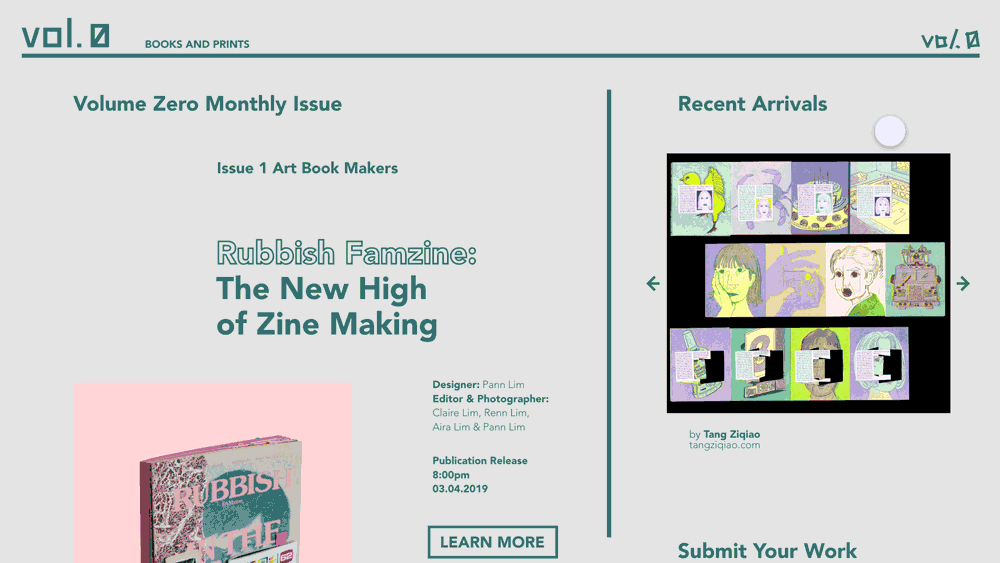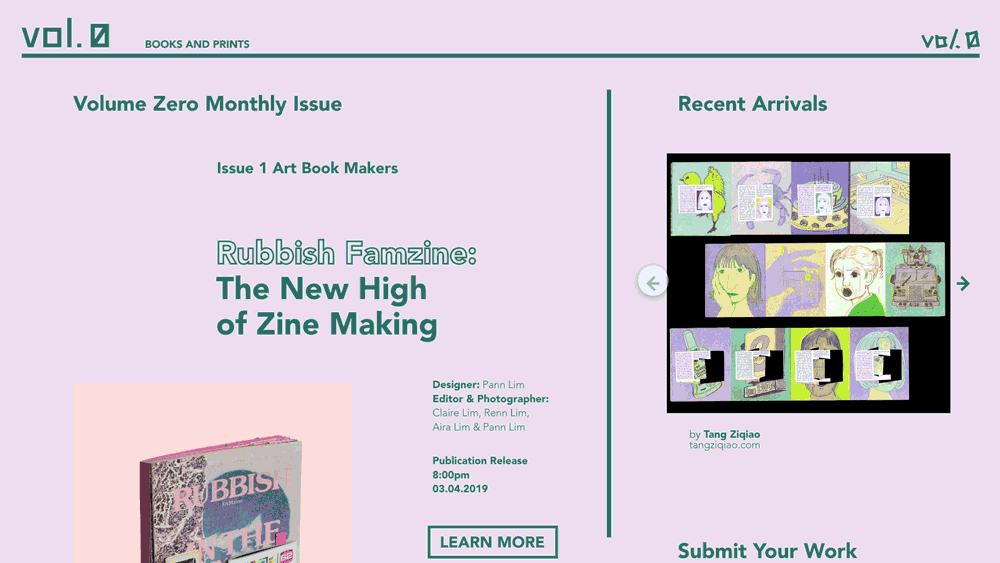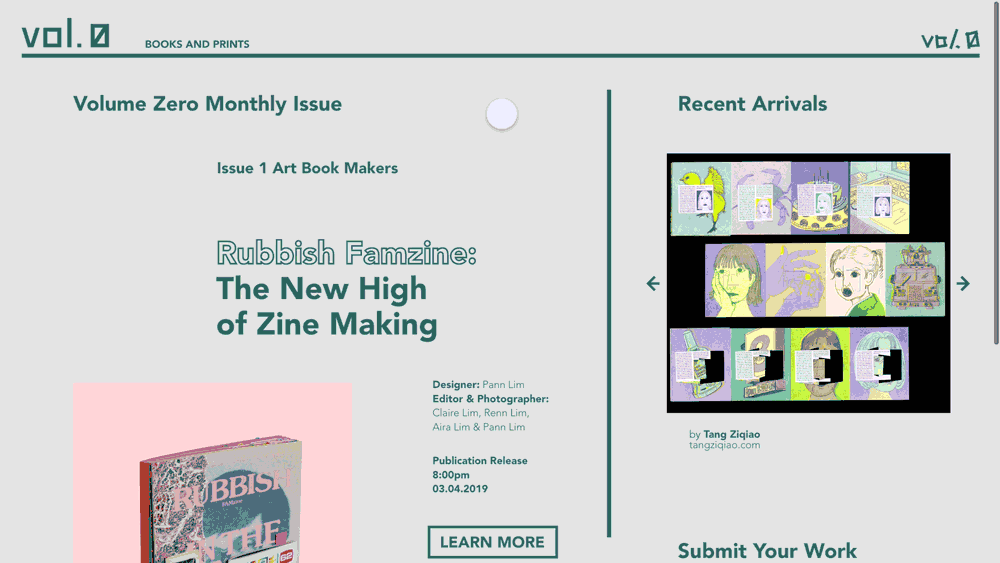 logo lock up
volume zero workshop and book fair